Today I drove from Grinnell to West Des Moines to deliver prints for my show that opens July 22 at the Olson-Larsen Galleries (http://www.olsonlarsen.com/exhibits.cfm). Then I headed west on I-80 for Omaha. Part way there, I got off I-80 in favor of the gravel roads through Guthrie County, which I have always found one of the most beautiful counties in Iowa. Eventually, I got back on the interstate and crossed the flooding Missouri River into Nebraska. When I arrived at my friend's house, interesting storm clouds were forming, but the storm passed by with only a few raindrops.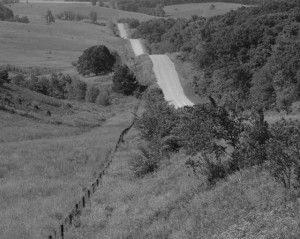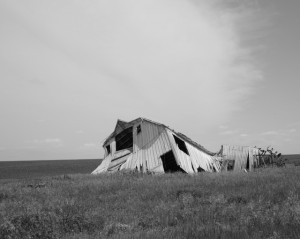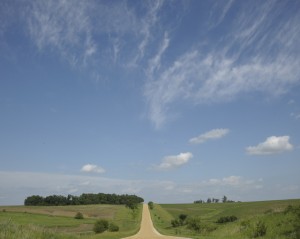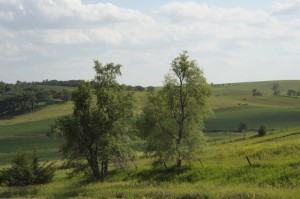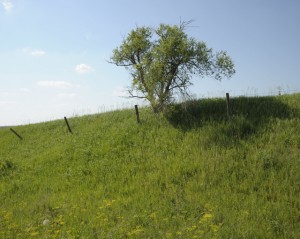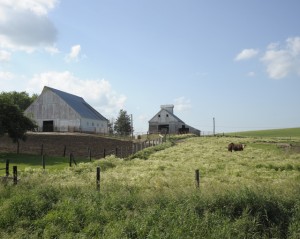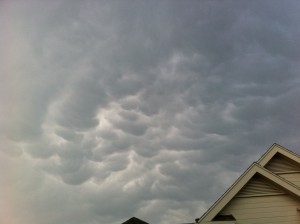 I treated myself to gorgeous Iowa landscapes in Guthrie County.
You can leave a response, or trackback from your own site.