My plan for yesterday was to head north from my starting point in Darlington, WI. I didn't get very far in that direction before I was rerouted south on the suggestion of a maintenance guy I met at the Lafayette County Courthouse. He sent me to Hazel Green, WI, with the suggestion that, along the way, I go see an old concrete silo that has been converted into a lighthouse. I was intrigued – couldn't imagine much of a need for a lighthouse in this part of Wisconsin [see photo below, even though you probably can't see the deck furniture in it!]. In Hazel Green I met and photographed Stephen Symons at his Auto Center (aka old Texaco filling station). He sent me east to New Diggings which didn't offer me much to photograph, but the people I talked to in the bar there sent me further south to Council Hill Station, Illinois. I was there taking pictures until around 7:30 when I decided to go see Galena, IL (even further south), since everyone I spoke to that day also mentioned it. After a nice Mexican dinner I headed back north for a motel in Platteville, WI, only to discover that all the rooms in town were booked because of a quilting convention. (I hadn't had phone reception or internet for a day and a half – thanks AT&T – and therefore had no way of knowing this in advance.) So, I drove 24 miles back east to the motel in Darlington where I had started 14 hours earlier.
Here are some photos from my trip.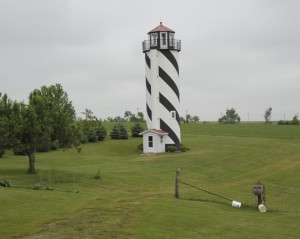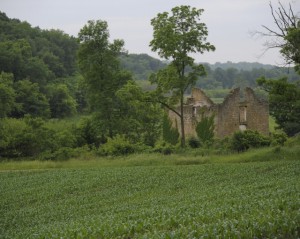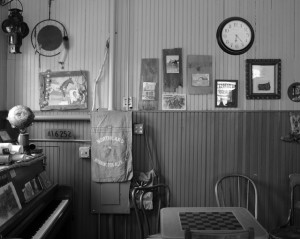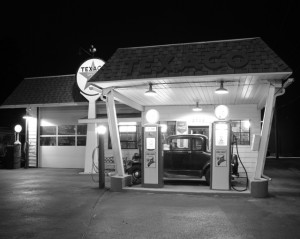 My plan was to head north; instead I went south and ended up where I started.
You can leave a response, or trackback from your own site.