I try to get to Iowa twice a year. Because of back troubles over the past year, it's been 16 months since I've been here. This morning, as I cruised with my windows down along a small highway and then dusty gravel roads, it really hit me how wonderful it was to be back. The unique landscape, the friendly people, and the opportunity to see and photograph beautiful farms and towns, rivers and fields, reminded me again, how fortunate I am.
My first stop was Dubuque, actually a suburb of Dubuque, because that was the closest Starbucks, and I had not had real coffee for almost a week. Besides, it was only a 24 mile drive, and it was sort-of on the way to my first destination (well, kind-of sort-of). As I continued from Dubuque south along the Mississippi River I discovered that there are other uses for old concrete silos besides employing them as recreational lighthouses. The evidence is below.
I eventually arrived in Sabula, a small town on an island in the Mississippi River. It is connected to Iowa by a bridge, then to Savanna, Illinois, by a mile long causeway and then a really awesome 1932 bridge. Two photographs of the bridge are below. I spent much of my day near the river – in Sabula and on the other side in Savanna where I met some guys fishing. The river is high – a lot of its water has escaped the banks, but I have not seen any serious flooding. By early evening I had moved away from the river and was in Miles, another small town I had never visited, and photographed a wonderful old grain elevator. Tomorrow I'll find some circuitous route between Maquoketa and Grinnell, my home base in Iowa.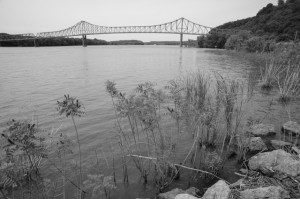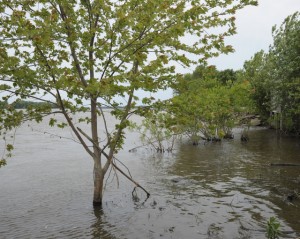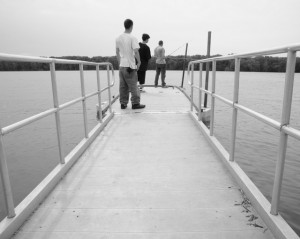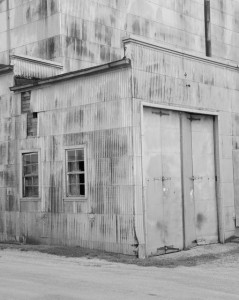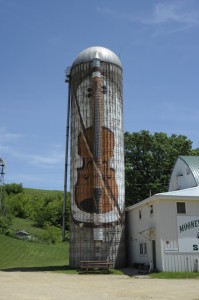 Experiencing Iowa again after 16 months away reminded me how fortunate I am for this opportunity.
You can leave a response, or trackback from your own site.