I started my day in Prairie du Chien, then made a big loop north along the Mississippi River (visited Lock and Dam #9) to about 24 miles south of La Crosse. From there I headed east into the very hilly country of Crawford County – lots of trees, small rivers and creeks, and numerous farms with happily grazing cows. In the tiny town of Seneca I was thrilled to find a bar open and serving lunch (rare for a Sunday)! I wandered south and east, then took a county highway west back to Prairie du Chien. From there I crossed the Mississippi into northeastern Iowa and revisited McGregor, a favorite town that I last visited in 2005. Waited patiently (sort-of) for the light rain to stop so I could photograph the huge grain elevator there.
Followed the River south then continued on to Dyersville (where Field of Dreams was filmed) for the night. With some creativity I was able to make the bathroom perfectly dark, put the ironing board in the bathtub (the only place it would fit in the small space) to create a countertop, and then proceeded to empty and reload my 4×5 film holders. I never look forward to that task while on the road, but it has to be done every week or so.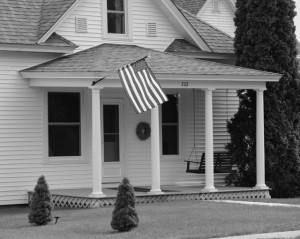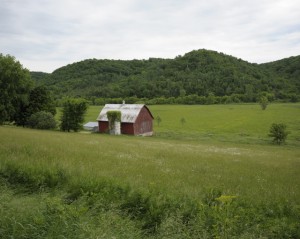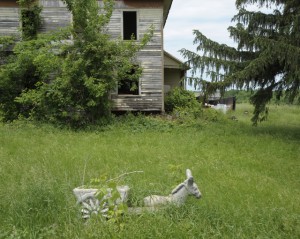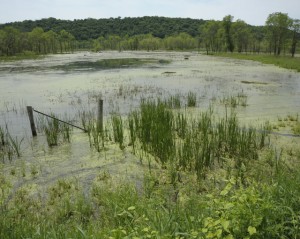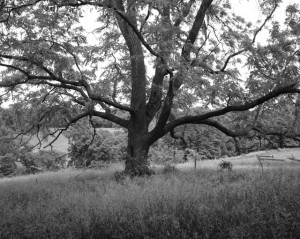 From Prairie du Chien I crossed the Mississippi River into northeastern Iowa.
You can leave a response, or trackback from your own site.