Today I didn't shoot much. Instead I spent the entire day visiting friends in and around Grinnell. Breakfast with my dear friends, Howard and Sue, with whom I have stayed for some part of 9 of my 11 Iowa visits. Next was lunch at The Phoenix with Jon Andelson, the Director of the Center for Prairie Studies at Grinnell College with whom I have worked since 2005 when we successfully won a grant from the Iowa Arts Council to support my project here. The Phoenix is a wonderful restaurant in Grinnell with a black bean soup that was out of this world. Next I found Harley McIlrath in his office on the Grinnell campus and left with a copy of his recently published book, Possum Trot, an evocative collection of his stories about life on his family's nearby farm and about growing up in Iowa.
The rest of the afternoon I hung out with Barney and Suzanne and their adorable, just-turned 3 year old son Gabe at their farm south of Grinnell. Quite a few of my photographs – of the feed wagon, the barn, the scenic rolling hills that comprise the farm – have been taken here, but today I photographed only the new farm hand as he enjoyed mud puddles from last night's heavy rain, tormented the dogs and chased the cats.
Supper back at Howard and Sue's featured grilled steaks from Howard's own Texas Longhorns – always a great treat that any regular visitors to this farm look forward to.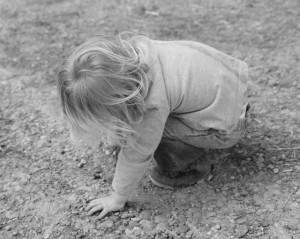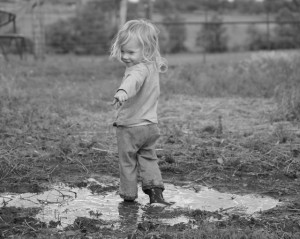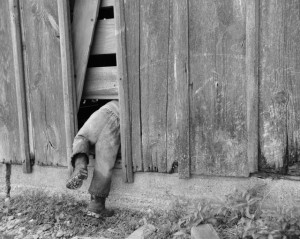 I spent the entire day visiting friends in and around Grinnell.
You can leave a response, or trackback from your own site.