Heavy storms overnight produced a dramatic, fast moving, cloud filled sky this morning that lasted until sunset on this, the longest day of the year. I was busy racing around northern Poweshiek County and southern Tama County taking advantage of the exciting light and dramatic clouds. I was reminded why I love being in this place so much – the varied green landscape of fields of young corn, soybeans just emerging, and hay interspersed with uncultivated waterways can be simply breathtaking. Richland Creek, where it crosses G Avenue in Tama County, is one of my favorite spots to photograph in Iowa. The landscape there was posing for me today, just as it seems to do almost anytime of year I stop by to shoot. A creek, an old barn, cornfields, a fence, pasture, and usually a group of cooperative cows – all the elements I need for capturing Iowa. Here it is in February 2010 and again today.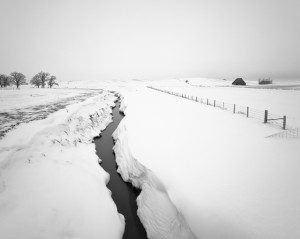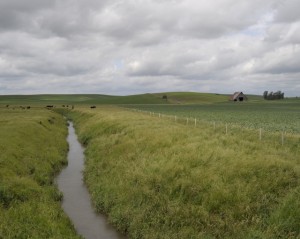 I also found a really nice farmstead southwest of Tama and spent almost 3 hours photographing inside and outside the farmhouse and numerous out buildings. More about that tomorrow. Below are a few of the hundreds of landscapes I shot today.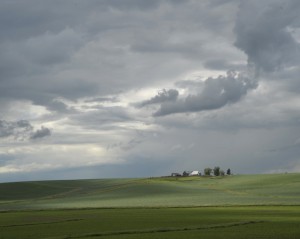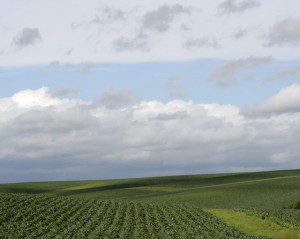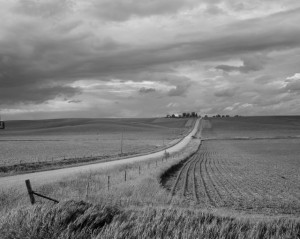 I was busy racing around, taking advantage of the exciting light and dramatic clouds
You can leave a response, or trackback from your own site.