The Thiessen farmstead that I came across yesterday in Tama county was a pleasure to photograph. I first met Roger Thiessen who's own farm is just down the road. He was busy working on one of the barns. He thought it would be OK for me to take pictures, but said I should really check with his son, Darren, who recently purchased this farm and would be back in a little while.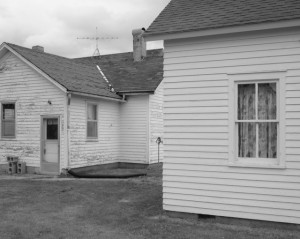 Darren was as excited as I was about my photographing the place. He intends to demolish the house which he feels is too far gone to save. He'll keep most of the other buildings, including the summer kitchen that he'll let a friend renovate and use. Darren, like so many other farmers I've met in Iowa has a strong sense of history and proud awareness of the significance of the old farm structures. He's invited me to stop back whenever I wish and photograph inside and out of any of the buildings.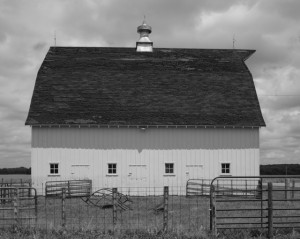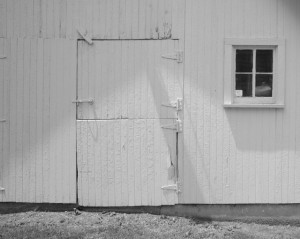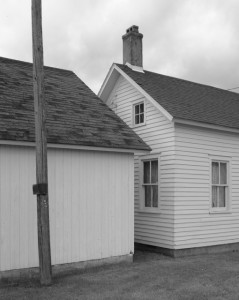 Later that day I met Don Anderson who owns the land along Richland Creek that I have photographed repeatedly over the years. He, too, was pleased that I've been using his gorgeous piece of Iowa to make photographs. That morning, while taking pictures of a windmill (that I later realized I had photographed many times before), Gary Dolezal, spotting me from up the hill where he was working, drove down to see what I was up to.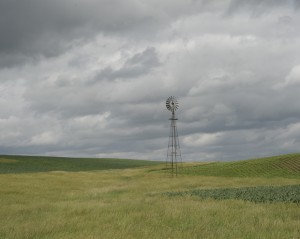 We had a long conversation during which he explained that he will be the last of four generations to farm this land. He has no children and his nieces and nephews who will inherit the land have no interest in farming. I hear this or a similar story quite often.
He explained that he will be the last of four generations to farm this land.
You can leave a response, or trackback from your own site.